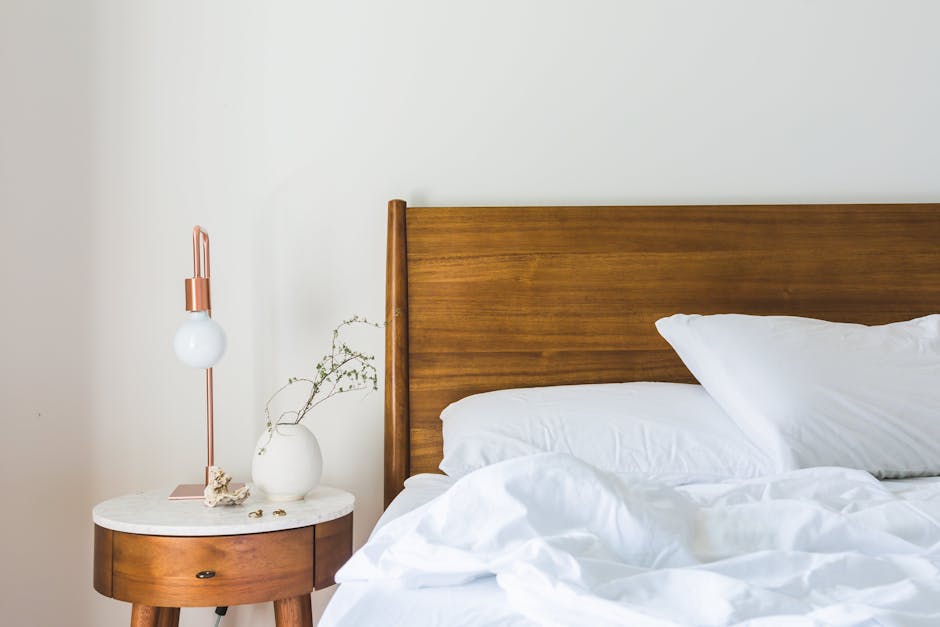 It doesn't matter whether you've been lounging on a sun lounger for eight hours straight, skiing all the mountain you could before your knees gave way or just exploring the local bazaars of some energetic little local town, nothing beats that moment you open the door to your luxury hotel room at the end of another stress-free day.
There is just something about that medley of sumptuous Egyptian cotton wrapped around the soft-like-marshmallow mattress, the cool sea breeze lifting the curtains slightly as it drifts in through the window, and the lights getting dimmed as you soak in a view so spectacular it would make even the most avid Instagram-travellers double-tap. This is just a small taste of what makes most holidays so magical.
Luckily for you, enjoying the luxuries of a boutique hotel doesn't have to be limited to rare weekends away or the life you live vicariously through Pinterest. That's because it is totally possible to create this luxury look at home, and without needing to spend a small fortune on an interior designer either.
Read on to see our top 5 tips and tricks on how to create a boutique-style bedroom that will keep you smiling into your pillow from dusk til dawn, and vice versa too: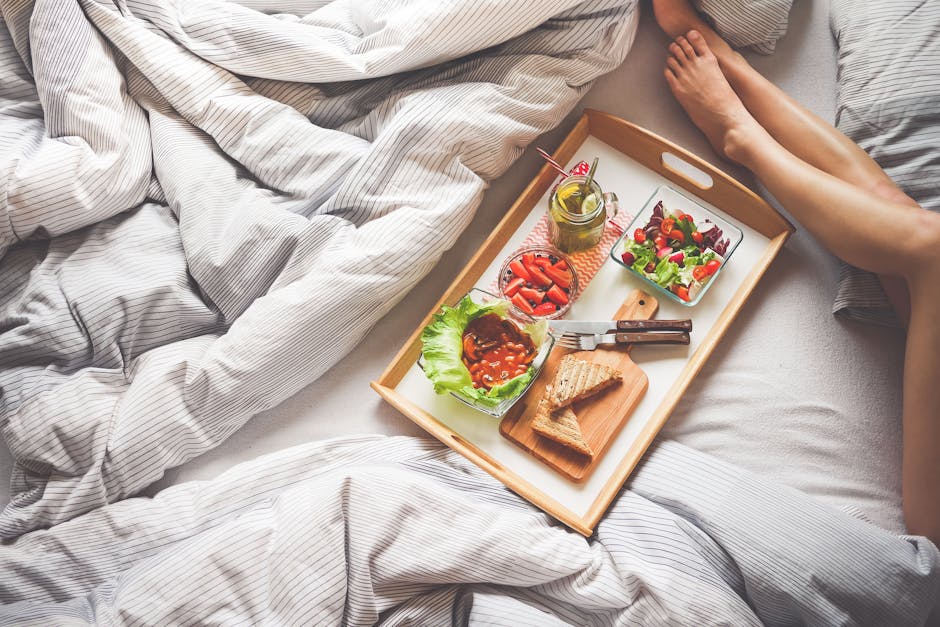 Let's Stay In Bed
The most important ingredient of any boutique bedroom is the bed; the gorgeous bed, the kind that overrules every reason you might have to get up and out. That's why you should spare no expense on this front and buy the bed you deserve. It could be a four-poster that oozes the kind of timeless romanticism you have always adored. It could be that you take your love for lazy Sundays to a whole new level by getting a TV bed; all the Netflix you could watch rising out of the footboard. You could even go with a bed that celebrates minimalism because you want to dress it up yourself, draping a white Bryne net around it, as well as some fairy lights; whatever your style. So long as you remember that life is too short for a boring bed, your room will fizzle with luxury like never before.
Linen Is Life
One of the easiest ways to spruce up your bedroom is to upgrade your linen. We're talking about piling on overfilled throw cushions, buying a sophisticated duvet cover and using a soft-as-soft-gets blanket to drape over the foot so that cold nights become cosy evenings. All of these little tricks will turn you everyday bedroom into a bonafide sanctuary that emulates even the most luxurious retreats. Of course, it isn't all about appearance because a nice set of Egyptian cotton and some plump down pillows will see you wake up with a smile every day. Yup, even the dreaded Monday morning will become bearable.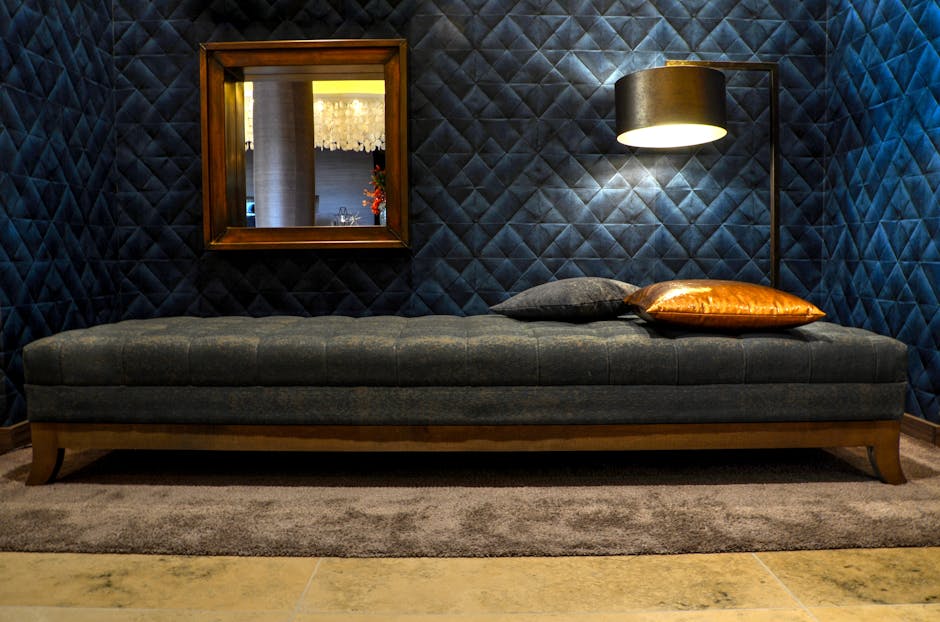 Make A Statement
Besides a gorgeous bed, every boutique bedroom boasts one piece of statement furniture, and your bedroom should be no different. A dark blue dresser with gold gilding; a beautiful velvet armchair for you to slink back in and apply your makeup; an old chesterfield to sit below your window; perhaps you could even opt for an Ottoman at the end your bed. Each of these is a winner in the high-end hotel stakes because, not only do they look glamorous, they encourage you to use your room for something other than sleeping. It could be a place to curl up and read your favourite book. It could be somewhere to stack your magazines or rest a tray so that you can enjoy that breakfast in bed you've always dreamed about. Whatever you choose, introducing a little statement piece can have mesmeric results.
Fall-In-Love Lighting
Another thing every boutique hotel embraces is 'wow-factor' lighting because if there is one thing that can add to a space it is ambience, and nothing allows you to tailor the ambience quite as perfectly as lighting. That is why you need to overhaul your tired lampshades, install a dimmer switch and hang a statement-making light or chandelier from the centre of your ceiling. Then, once you've done this, look at your nightstands. If you're anything like ours, they've no doubt become scrap yards filled with charging cables, glasses half-full of Berocca and half-read novels. That is why you need to hide what's there in a drawer or present them nicely in a try, and then get yourself a pair of beautifully styled bedside lamps to tidy it up no end. There is just something impossibly luxe about a pair of stylish lamps framing a bed. But you'll find that out in no time at all.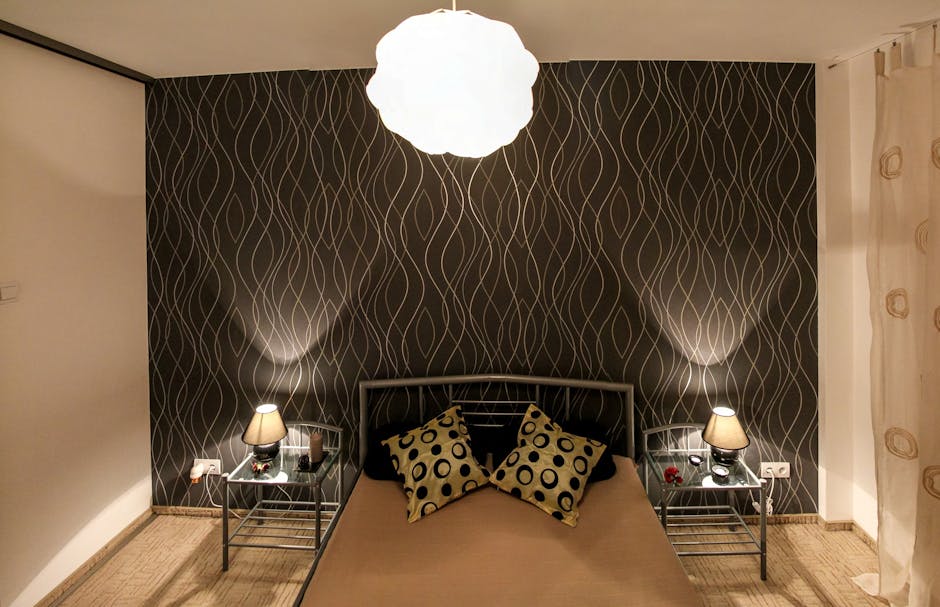 One Feature Can Change Everything
If there is one staple diet that transcends luxury hotels the world over it is the use of a feature wall. Nothing else can make a room quite as striking quite as that one big, bold wall. It is just one of the easiest ways to bring a little bit of chic into your space. But don't think you have to use this technique behind your bed because you don't. You can use a feature wall to highlight anything you want. You could frame your mirrored dressing table and bring to life your place of all things pampering. If you have a little reading alcove below your window, then you could make this the focal point with some bright and confident wallpaper. So long as you ground it with neutral colours, a feature wall will always look elegant; what you accessorise it with it is what will dramatise it most.
As you have no doubt accepted, most homes are a collection of shared spaces, but your bedroom is yours and yours alone. It doesn't matter whether you have children, share a house with seven other students, or live alone, your bedroom is probably your little slice of solitude. That is why you should create the kind of luxurious space that you deserve. That place you can sneak off to relax and escape the world, even if just for an hour.