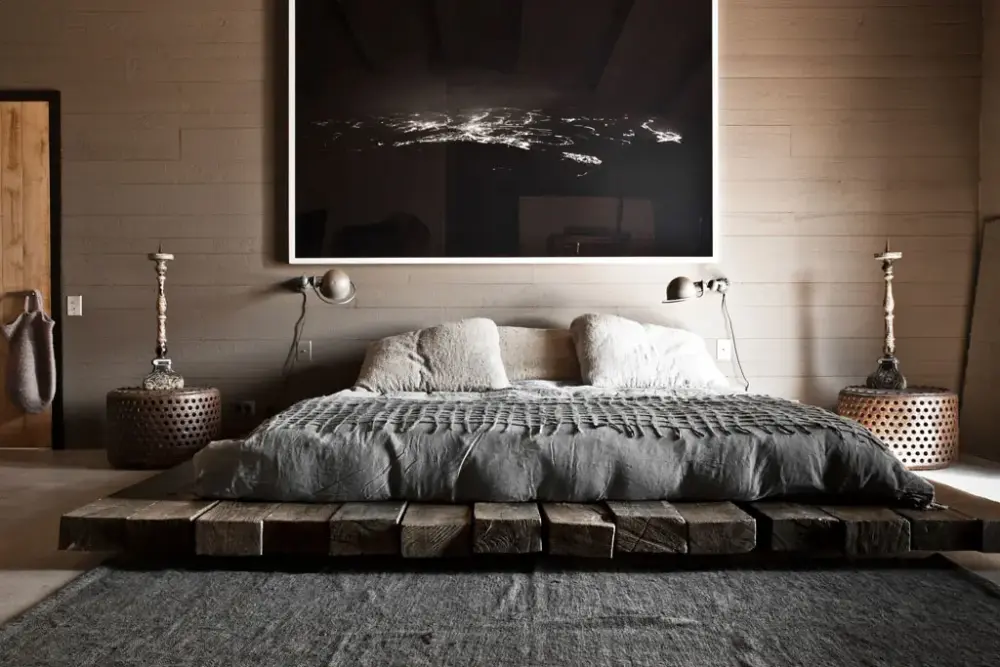 Every so often in life – usually while you are minding your own business and doing your own thing – you get struck by something that seems to have sprung out of nowhere and totally taken the world by storm. Just think about back to recent weeks, months and years. You have the Elf on the Shelf epidemic, the Danish word Hygge making its way into every other household, Zendaya single-handedly taking over Hollywood and, in the world of sleep, you have floor beds enjoying the spotlight – and we can totally understand why.
It is a chic solution to so many different first-world problems, whether it be a lack of space in your humble abode, the need to squeeze in a fun-size bed because an old college friend is in town for a couple of nights or because your teenager (the one who has suddenly birthed a mind of their own) has decided they want their bedroom to look like a struggling artist's New York loft.
Basically, what we're trying to say is, a snazzy floor bed could be the smash hit you've been hoping for, especially when you're big on style but short on square footage.
So, without further ado, here are the very best floor bed ideas you need to know about / bookmark in your browser / keep open in an internet tab for the next three months / or take a screenshot on your phone (delete accordingly):
Make It And Fold It
In the same way Kim Kardashian broke the Internet with her belfie, French by Design broke both Pinterest and Instagram with its image of a do-it-yourself folding mattress. Now, you could be forgiven for thinking the mass influx of pins and likes these brand achieved was to do with the fact it looks amazing, but the real reason it became such a success is that it's so simple to make. All you need is a sewing machine, two metres of pretty fabric, some pillow stuffing and a little bit of skill with an embroidery needle. Voila, you have a beautiful mattress that can be folded into a trunk or neatly stacked into a wardrobe ready to be pulled out the next time you a) have visitors or b) eat so much cheese you can't make it up the stairs to your actual bed.
A Sesh In Marrakech
Since the first interior-designer went on a jolly to Morocco, this amazing country has been inspiring the bold and brave with its colourful floor cushions; something you can easily embrace in your slightly cramped space. The trick is the base, and the answer is getting yourself some large flat cushions that can be made into a stunning mattress. Once you have these down, it is all about mix and matching different cushions for decorations – sizes, textures, colours, patterns, prints, everything. That is the Moroccan way (and all it takes is a quick visit to Etsy-slash-Ikea #noflightsneeded).
The Ultimate Loft Look
Nothing is going to be cheaper, more comfy or more New York City cool than hacking your way to the ultimate floor bed, and that starts with you buying a pocket memory mattress – maybe even stacking two of them on top of each other – popping them in a corner with a non-slip mat underneath and then making your new setup looks fifty shades of cute with covers, cushions and fabrics. It is such an effective way to enjoy a small space. Simply pile some pillows against the wall to make a DIY backrest so that you can relax there in the day, and then replace them with a soft-cotton bedding at night to enjoy the ultimate slumber spot.  
I Think I'm Turning Japanese
If you were to mutter the words futon to someone, their brain would automatically flick to those super-dense futon mattresses most shops in the UK sell as standard, which is totally different to the traditional Japanese floor futon. As anyone who has ever conked out on one of these will tell you, they are so darn comfortable. It's almost mesmerising. But the best part about them is how much lighter they are than ours. All you need to do is roll-slash-fold them up after you're done and then plonk them in that unused corner of the room until it's needed again. It really is that simple.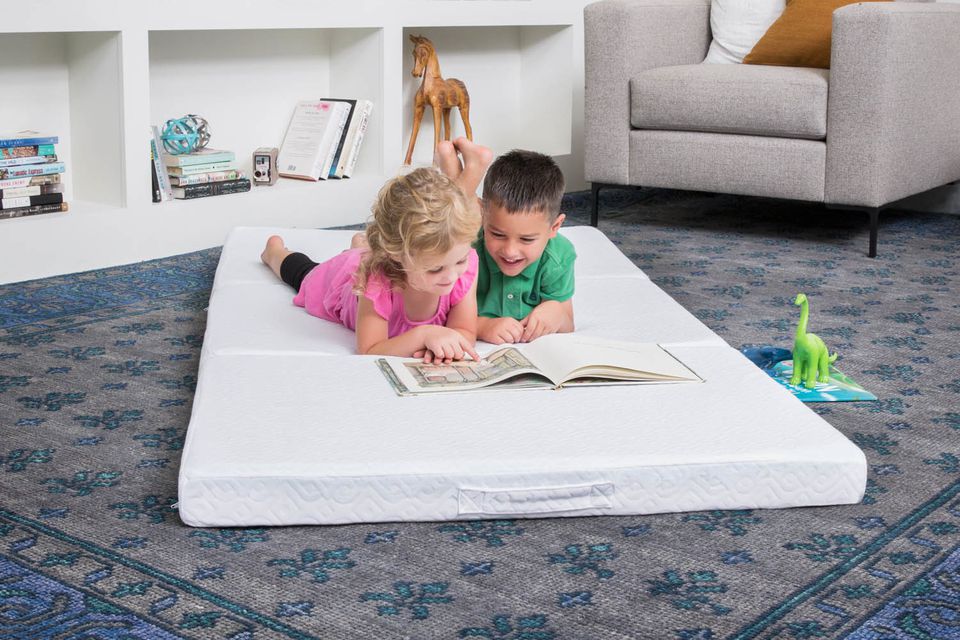 Kids And Grown Ups Love 'Em So
High-density foam sleeping mats are a real crowd pleaser for both minimalists and short-on-spacers alike, and that's because they tick the major boxes. All you need to do is fold them out in the evening and sleep, and then fold them away and stash in morning. It's a no-fuss solution for those that only have a small splodge of floor space to play with. There is, however, one glaringly obvious issue that you need to think about and that is comfort. As such, only go for a mat that is at least four inches thick, seventy-five inches long and thirty-two inches wide. If you don't, well, you need to get used to the idea of sleeping on a yoga mat because that's what it's gonna feel like.  
And with all that said and done, the floor is yours.
By William Hunter Howell