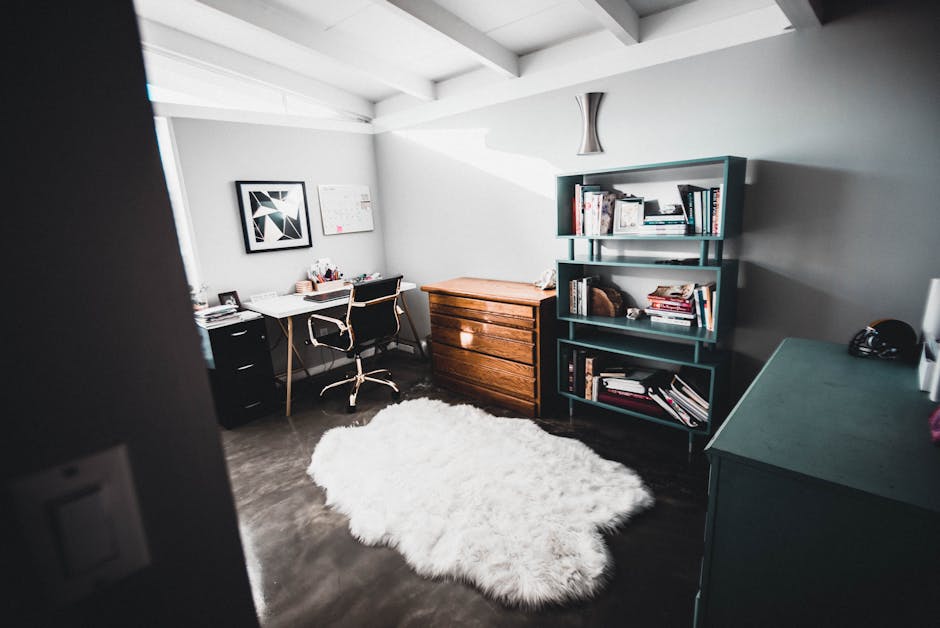 For the beginner, designing a kid's bedroom is easier than reciting the alphabet. All you have to do is arm yourself with a paintbrush, some of those funky-slash-educational wall stickers and a rug that has a road design on it for them to play cars on. It's pretty simple really.
But, as any parent of teenagers will tell you, unfortunately, this is not the case.
Yup, designing a kids bedroom is one of those parenting challenges that requires a teeny-tiny pinch of foresight. Why? Because you don't want to spend three-and-a-half weekends redesigning a bedroom just to watch your little one change their mind about everything you have accomplished in 14 months time. It's the worst. 14 months isn't long enough for the wounds to heal. You're still reeling from the exhaustion that was being a DIY mum or dad.
So, to help your efforts become a lasting success, we rounded up a few interior designers that specialise in all things kid's and asked them if there were any secrets to creating a trendy but timeless children's bedroom, and this is what they had to say:
The Solution Is Storage
Thanks to the fact kids are always learning and discovering news things, their minds tend to gets blown 38.4 times a day – it's amazing. But it's also hard to keep up with what they're into. Their tastes change more than Alice does in Wonderland and with it comes an onslaught of stuff. New stuff. More stuff. What's the solution? Storage. Whatever you do, make sure you have enough storage and, if you're not sure what that means, embrace the mantra "the more the merrier".
Bring in a bed that has plenty of hidden storage spaces for them to access, put up lots of open shelving so that they can see where their favourite things are and line a wall with bins and baskets for them to throw their toys and games in once they're done playing. Not only will this bring some calm to the chaos, it will help them get into the habit of putting things back in some sort of order. As your grandma used to say, "everything has a place, put everything in its place."
Get In The Zone
It doesn't really matter what age your kid is, you should try and dedicate part of their room for focussing. Mmm hmmm, we're talking about a desk area. For some, this may seem a little bit groan up, especially given your eldest child, Sammy, is still painting pictures of red squiggles and saying it's a picture of mummy. But a) how cool would it be to give Sammy somewhere specific to do all this squiggle-painting and b) there will come a time – in the not too distant future – where Sammy starts getting regular homework. That's when the dedicated study space will become a huge hit.
You don't need to go over the top with it or do anything elaborate – all they need is a simple desk with plenty of surface space, an adjustable chair that will grow with them and a few folder-stackers to help them stay organised. Of course, you still want their bedrooms to be somewhere they can go to relax and daydream, so add a couple of oversized bean bags and a super comfy chair to balance it all out; it will give them somewhere to crash after yet another stressful day at school (yeah, we know right?!).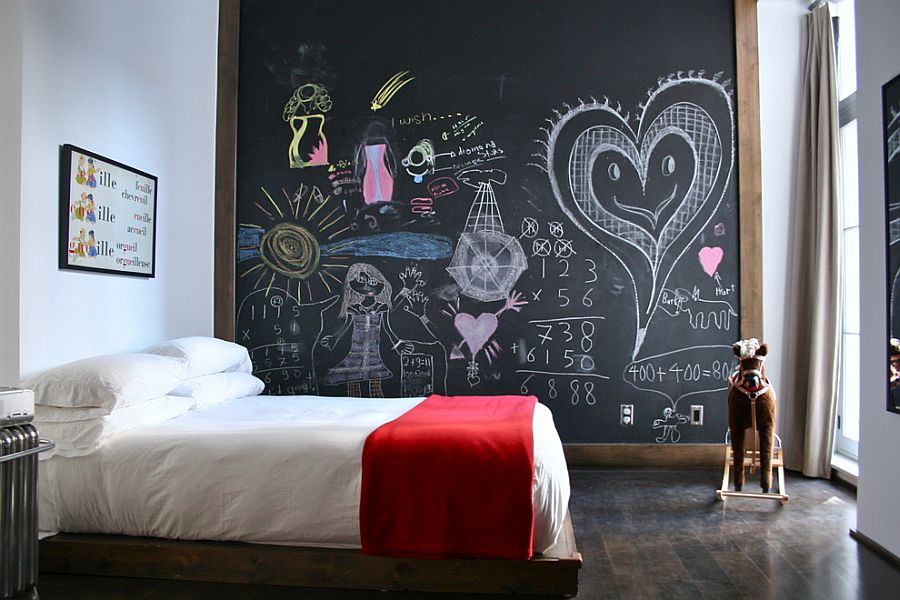 Back In Black
For some reason, us parents have it in our heads that all kids love pastel colours. Don't get us wrong, we love pastel colours; they're beautiful and lovely and remind us of yummy marshmallows. However, you shouldn't be afraid to add some black and grey into the mix, especially as they are utterly awesome when it comes to creating a bold scheme, while simultaneously giving your offspring a headstart on the style front (#winning).
Now, we have to say that neutral colour schemes are the way forward. That's a fact. That's what Instagram loves. But laying a grey rug down, painting a wall in blackboard paint, adding a blackboard to a corner or just having an open clothes rail (in black, obviously) can add that extra pinch of pizazz. Colours are good. But blacks and greys are timelessly trendy.

Invite The Outdoors In
"If we had to pick the biggest trend, and the one we think will last the longest" – this is one of the interior designers we spoke to talking by the way – "it would have to be this idea of bringing the outside in."
Just think about it for a moment or two. How amazing would it be if you could turn your kid's bedroom into a forest themed play den, or a seashore wonderland, or even and out of this world space place? Of course, it is up to you how overboard you go with it, or how you balance it out with a little peace and tranquility but, the reason this design trend has taken off, is because it makes a child's imagination wander off in the best way possible.
The best way to embrace this design trend is to check out some of the truly breathtaking kids' beds that are out there. We're talking about things like teepee beds, and beach hut bunks and caravan cribs. If you really want, give us a call us and we'll see what we can source for you.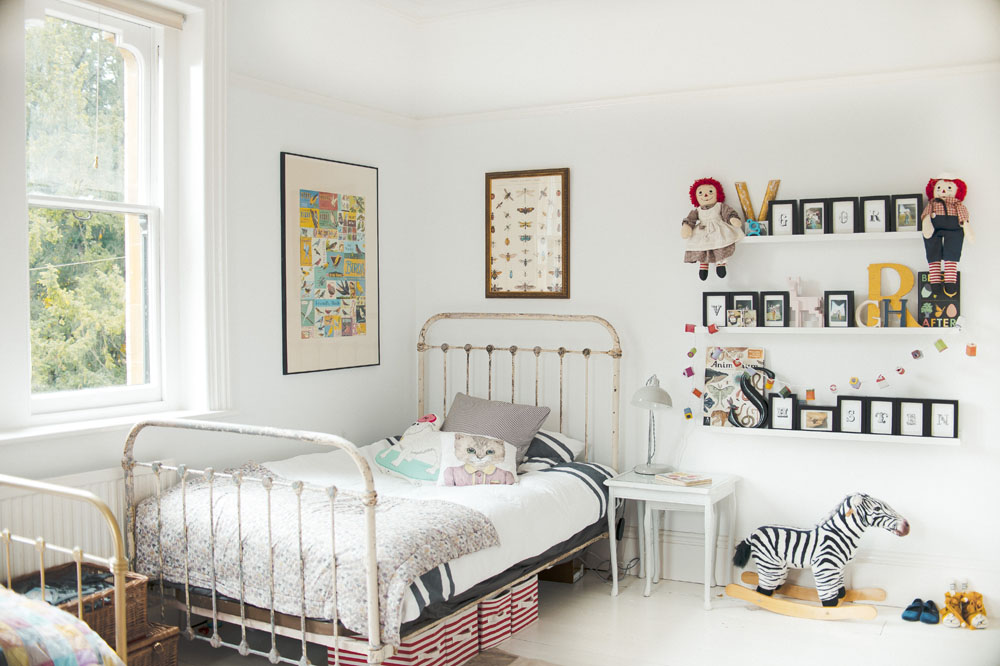 Vintage Is Very Cool
The moment you become a parent and start getting the baby room all ready for their arrival, you get hit by a thousand flashbacks of your own childhood. All those memories you thought were lost suddenly flood your frontal lobe and you realise just how much you cherish the little marbles that made up this bygone time, and the more your kid grows, the more these memories resurface. It's totally amazing. And that's because these are the best times in a person's life. Innocence and amazement and all that magical stuff. So, why not embrace this and give your kid similar memories.
Invest in a vintage-style bed that they can sleep in, go all out and get them a matching wardrobe and drawers set, have a nice big toy trunk that they can rummage around in and put a lovely bold armchair in the corner that they can climb onto for story time. Like we said at the beginning of this blog, your kid is going to grow and their interests are going to change. It's inevitable. That's why you should go vintage. Trust us (or, more appropriately, the interior designers), nothing is more watertight than vintage tidbits; it's the key to a timeless design (and a surefire way to avoid having to swap every piece of furniture every year as your child changes).