Your no-nonsense guide to the different UK mattress sizes.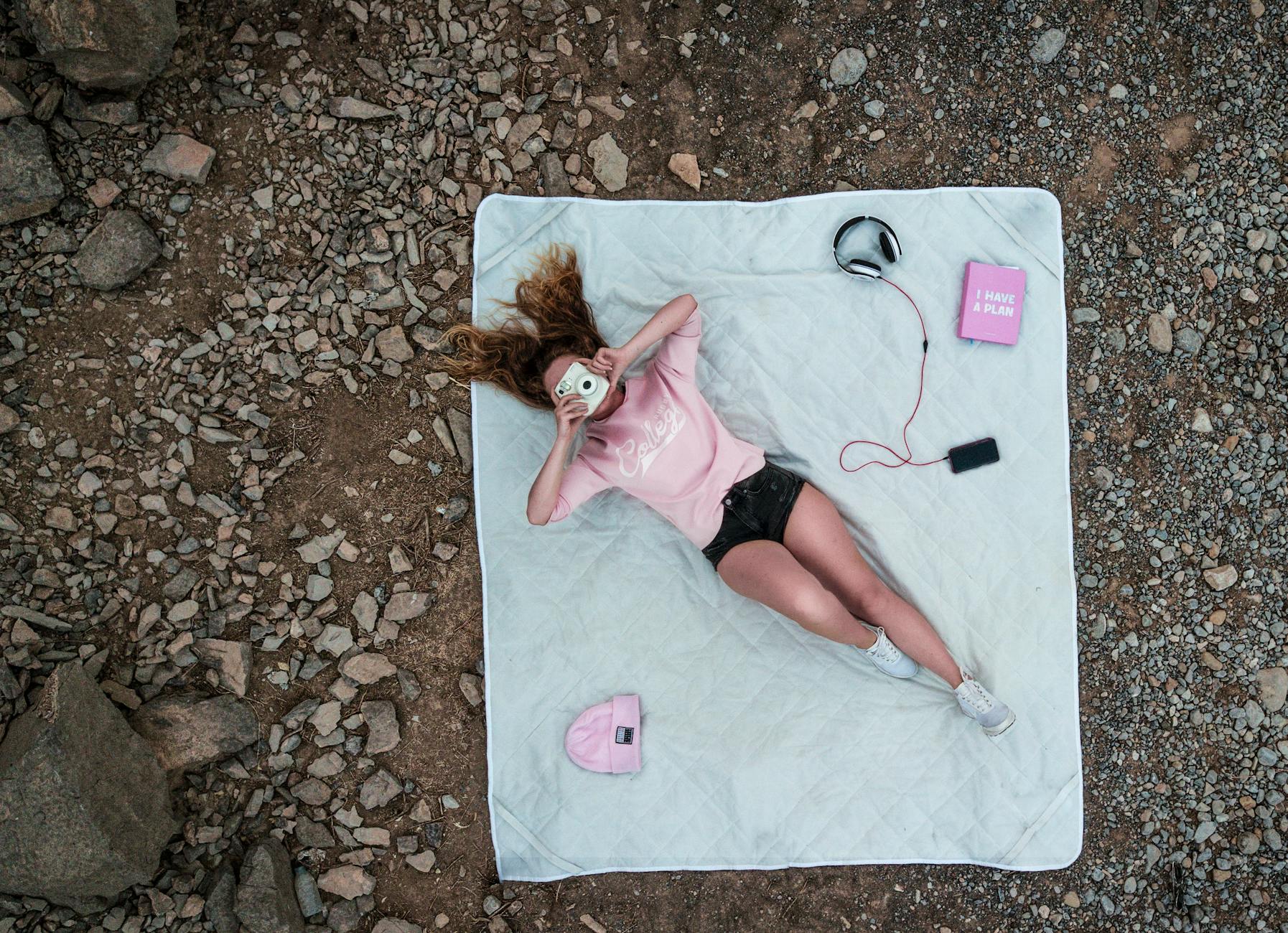 Spring has unofficially sprung. Something we realised when we saw people doing that typical springy thing of pairing shorts with puffa jackets and t-shirts with woolly hats, no one really sure what's weather-appropriate. It's one of those trial and error processes that's eked out every year. But that's not the only problem we have with spring.
Nor the worst.
The worst is trying to deal with the peer pressure your subconscious puts on you to, you know, get up and do stuff. After months and months of early-nights and binge-watching Netflix from the comfort of your duvet, it's hard. Saying goodbye to your bed is hard.
Thankfully, we've found a way for you to be proactive and still bed-obsessed — rolling out of bed to upgrade your mattress to the perfect mattress. C'mon, if there's ever been a reason to cut your slumber short, surely this is it.
Of course, every bed-buying journey starts with the same question: how big can I go, because let's be honest, bigger is better.
So, without further ado, here's a quick no-nonsense guide to the different UK mattress sizes, with a few useful tips thrown onto the bedding for good measure. Enjoy.
Single Mattress: 3' x 6'3" (aka 90 x 190cm)
Unless you were born in the upstairs part of Downton Abbey, this is where we all started – on a beautiful single. Why? Because they're great. They're great space-savers and penny-pinchers, and they're great for kids of all ages – from ankle-biters through to moody teenagers. They're also great for spare rooms, twin rooms, bunk beds, attic rooms and for dog-owners who love saying things like, "Because my pretty poochy-woochy only gets the best."
Top tip: European singles are slightly longer – they're 3' x 6'6" (or 90 x 200cm)
Small Double: 4' x 6'3" (aka 120 x 190cm)
This is the perfect mattress for a) couples that are a little short on boudoir space, b) teenagers that want a bigger bed because their friend has a bigger bed, c) people that like stretching out more than their single allows and d) anyone whose relationship status reads, "eats pizza in bed and sleeps diagonally".
Top tip: if a full-size double won't fit, think of this as an uber-cosy solution
Normal Double: 4'6" x 6'3" (aka 135 x 190cm)
Everyone remembers their first double. Oh the space. Yeah. Buying a double is one of those seminal moments that signal you're an adult (just one that's not quite ready to break the bank on a mattress yet). If you're coupled up, it's the chance to roll over without disturbing your SO and, if you're ingle, it's the chance to roll around without rolling out. Of course, you don't need to be in a couple to enjoy a double – they're great for greedy bed-lovers too – and who isn't a greedy bed-lover deep down.
Top tip: European doubles are slightly longer – they're 4'7″ x 6'6″ (or 140x200cm)
King Size: 5′ x 6'6″ (aka 150 x 200cm)
Forget sliced bread, the cronut and those doors that flip down into ping pong tables – the greatest invention ever is the five-foot mattress. The added space. The sleep quality. The chance to wake up from a great dream and realise you're in your dream bed. Apart from putting on clothes that are still warm from the dryer, there's no feeling like it. You're sleeping-buddy won't disturb you with their constant tussling, you'll be so far away you won't hear them snore, and your lazy duvet days will get taken up notch. To summarise: if you have the room, you need one of these.
Top tip: European doubles are even wider – they're 5'3″ x 6'6″ (or 160x200cm)
Super King: 6′ x 6'6″ (aka 180 x 200cm)
I remember being a kid on holiday and throwing a penny into a fountain, wishing someone would invent a next-level bed, and now look – there's something called a Super King. It's like a Superhero and a handsome monarch joined forces to create a bed with all the comforts of royalty and all the powers of sleep. Sure, they're meant for two people that want to stretch out like cats after a hard day chasing fake mice, but they're perfect for the whole family to bask in the glory of a Sunday morning lie-in too.
Thanks for reading! For more sleeping tips and bed buying tricks, follow us on Facebook and start stalking our #bedroomgoals on Instagram. Who knows, you may even pick up some pub quiz knowledge along the way — and nothing is better than pub quiz knowledge.